About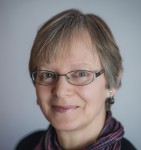 I'm a poet with interests in books, music, and art. Besides poetry, I write book reviews and, occasionally, other non-fiction. I have lived in Manitoba for fifteen years now, but still think of myself as being from Saskatchewan. I just launched my first full-length poetry collection, Eigenheim, in April of 2015.
In 2012 I was very pleased to launch Crossings, my first chapbook of poems. My poetry has also been published in Canadian literary journals, most recently in Prairie Fire and Lemon Hound. Two of my poems appear in the anthology Tongue Screws And Testimonies, released in November 2010.
I also review books for the Winnipeg Free Press and Rhubarb, and I am one of the authors of A Manifest Presence: 100 Years at St. Margaret's. You can click on the links under "Pages" in the right sidebar to see some of my work.